This year's symposium will open with an event we are currently calling INTERSTITIAL SPACES on Friday the 22nd between 18:00h and 22:00h (specific time and place to be confirmed) at the ImPulsTanz Workshop Arsenal.
INTERSTITIAL SPACES is imagined as the time for the temporary community to gather and prepare for the weekend experiment.
We ask everyone who will be joining the offline portion of the IDOCDE symposium to attend INTERSTITIAL SPACES.
More information for those who will be joining the online portion of the IDOCDE symposium will be available soon.
All information pertaining to scheduling (updates included) can be found here.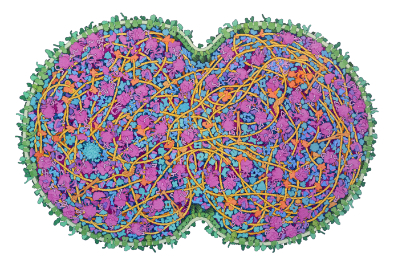 Illustration by David S. Goodsell, RCSB Protein Data Bank. (link)

with love and devotion,
pavleheidler for Team IDOCDE
Food For The Day
Featured IDOCs

[deu]

Making Sense through Sensation
Reflektion über einen Workshop zu Dokumentation als Teil künstlerischer Praxis/ Forschung
By
Andrea Keiz
2020.07.10

0

2921

Thinking Bodies in Dance. A somatic R.E.A.Ch.
introduction to a Ph.D. in intermedial and somatic dance practices.
By
Klaas freek Devos
2021.02.16

0

2171

Dancing To Silence: Becoming 'Ear-Body'
Dance and music commonly come hand in hand, but many professional dancers prefer dancing to silence. Why is that?
By
Ira Ferris
2021.02.16

0

1882

Latest IDOCs