"Am I a mover? … Does it matter? … I am not moving. … Does it matter? Now… Breath. … I come back… I can not not move! Can you? … Whatever you call yourself: a dancer, teacher, artist, student, performer, cultural worker … let's shake off the ashes and come together!" To read in between these lines find our latest editorial by Defne Erdur – sieving the "Politics" into the politics of daily dancing and being. More to share during our 5th Symposium in 2 weeks!
Food For The Day
Featured IDOCs

Olim Lacus Colueram
A theory in separate parts, revisiting notions of public decency and 21st century Egyptian dance... This article is an extended version of the presentation that was realized by Adham Hafez d...
By
Defne Erdur

2017.07.31

2

61

The Human Movement Alphabet
The Human Movement Alphabet proposes a universal writing system for describing, documenting, evaluating and composing the movement patterns and possibilities of the human body. By default, t...
By [Multiple Creators]
2017.05.24

2

384

DERVISH TANGO
Spinning with partner is absolutely a great opportunity to discover about the reflexes and behaviours of the shallow ME while communicating! Constantly contacting our partner in different fo...
By
Ziya Azazi
2017.05.10

0

391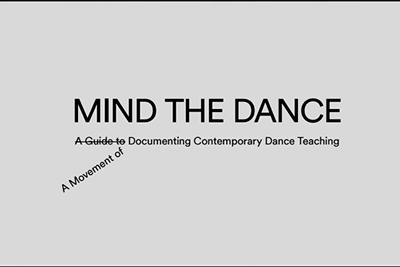 Latest IDOCs

Developing ninjability
Being silent and aware of the impact/landing and amortization you are really taking care of your joints, bones, connective tissue, muscles and skin. Adopt new movement more rapidly.
By
Nikola Orešković
2017.08.15

0

8

Kitchen Table documentation Symposium 2017
In this document find the photographic evidence of what was drawn on the table during the Kitchen Table discussion at the 2017 IDOCDE Symposium.
By [Multiple Creators]
2017.08.13

1

25